IDEX ISTANBUL IS HELD BETWEEN MAY 25-28, 2023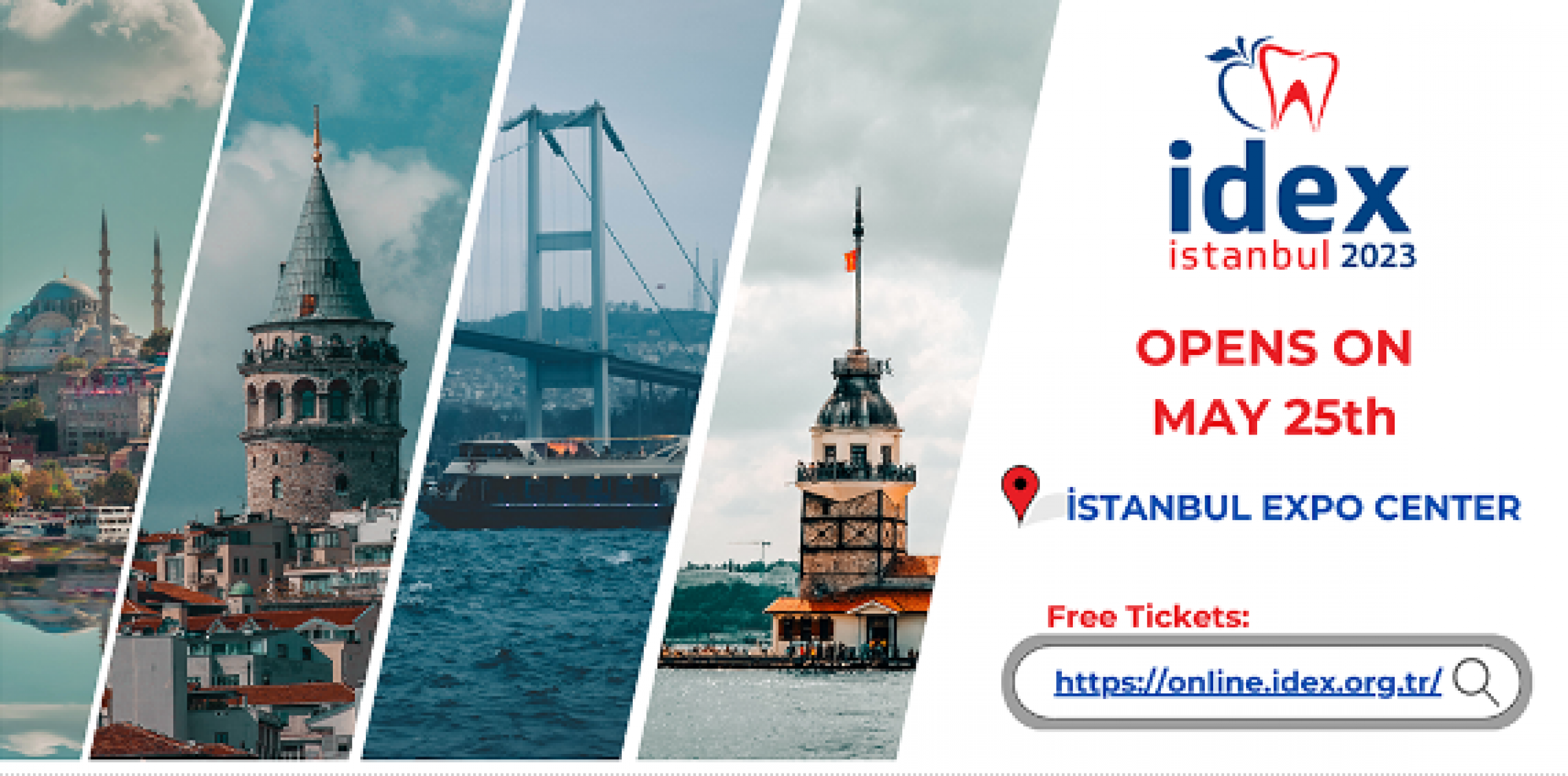 IDEX Istanbul continues with all the excitement!

IDEX Istanbul Dental Equipment and Materials Exhibition, which held at Istanbul Expo Center between 25-28 May 2023, has been taking place at the same place and on the same date as it has been for 18 years. Breaking its own visitor record on its first day, IDEX Istanbul will continue to host tens of thousands of local and foreign visitors until 18.00 on Sunday, May 28.
Get your free online ticket now to see all the groups you are looking for in the dental sector under one roof and to benefit from the discounts and advantages that more than 500 companies have prepared for IDEX Istanbul, and start exploring the privileged world of IDEX Istanbul without waiting in line at the door.