Discover the innovations in the field of Oral and Dental Health with IDEX Istanbul!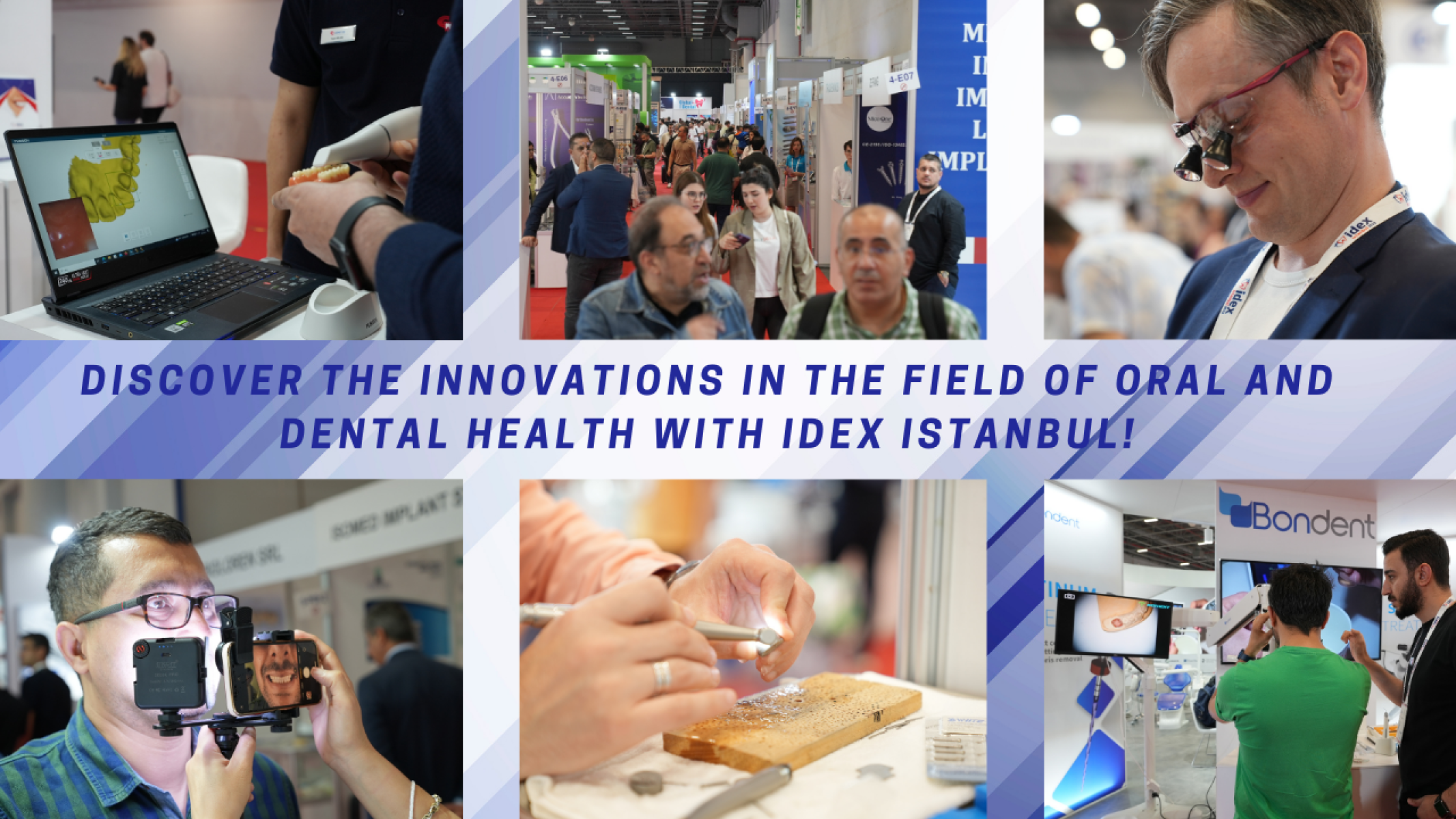 You are invited to the IDEX Istanbul, which will be held at the Istanbul Expo Center, May 8-11,2024. IDEX Istanbul will bring together the world's leading companies in the field of oral and dental health, showcasing the latest technology devices, materials, innovations, and industry developments of over 4,000 brands to visitors.
The exhibition will offer numerous opportunities for dentists, oral and dental health specialists, dental technicians, and anyone interested in the industry. Visitors to IDEX Istanbul will have the chance to participate in more than 80 courses and symposia covering various topics such as digital dentistry, implantology, endodontics, periodontics, orthodontics, and oral and dental health materials throughout the duration of the fair. In 2023, IDEX Istanbul set a new record by hosting over 80,000 domestic and international visitors in just four days, surpassing its own visitor record consecutively. Thousands of industry professionals experienced a world-class fair at IDEX Istanbul.
IDEX Istanbul Dental Equipment and Materials Exhibition provides a unique opportunity for visitors to closely follow the latest developments in the industry and to meet other sector professionals worldwide. Don't be late to get your free ticket and take advantage of the privileges of IDEX Istanbul.